Dental X-rays in Aventura
Getting an inside look of a patient's mouth is one of the best ways for
Dr. Weider
to really understand what's going on and how to best treat the issue.
That's why Aventura Dental Excellence offers advanced digital X-rays in the practice! Here's a bit more about what patients can expect when they're in need of updated X-rays.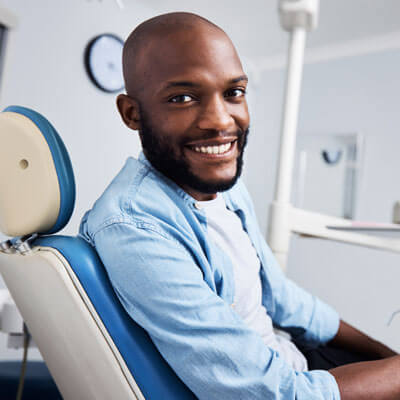 Monitoring the Teeth
While Dr. Weider can get a good idea of what's going on with a patient's smile by looking at their teeth and gums, it's important to utilize advanced X-rays to help evaluate the root cause of an issue and how deep the problem may be affecting the mouth.
X-rays can look for things like infections, abscesses, problems with the formation of teeth, tumors, decay, cracked fillings, gum disease, and more.
Identifying common conditions like those mentioned above can save a patient from costly future bills, which can happen when the issue progresses undiagnosed.
Types of X-rays
When a patient is in need of X-rays, the team may typically take the following different types:
Occlusal X-rays: Taken from a downward looking position, these X-rays show the roof and floor of the mouth.
Bitewing X-rays: These types of pictures are helpful in identifying problems between the teeth, like cavities. They show the bottom and top teeth from the surface of the teeth to the jaw.
Periapical X-rays: These types of X-rays allow [DR. NAME] to see the roots and bones, and are helpful for viewing impacted teeth and damage from gum disease.
Time for a Checkup?
Whenever a patient visits us, the team will let them know if they are due for X-rays. Have additional questions not answered here? Dr. Weider is happy to address any concerns. Simply contact the team today to book an appointment.
CONTACT US

Dental X-rays Aventura FL | (305) 935-2122